A Fly Fisher's Operational Dictionary
by Michael Brown
There are times when you start to ponder the meanings of words and phrases, and how some will vary from time to time, and from place to place. Observations from my recent travels have provided a wealth of them.
A.
Adventure – the term used by your fishing buddy to get you to explore somewhere you never been, possibly wrought with peril. Terms to be wary of or use, depending on the situation: "Let's go on an adventure." It's part of the adventure.

Arkansas - one of Texas' neighboring states, appropriately called the "Natural State." Tailwater trout fishing and native smallmouth bass fishing in the South, oh my!
B.
Beautiful – aptly describes most of the places we get to fish.
"Big" -- as in fish. This will vary depending on the watershed and the day. One day's tiny 10 inch rainbow, might be the next day's lunker.
C.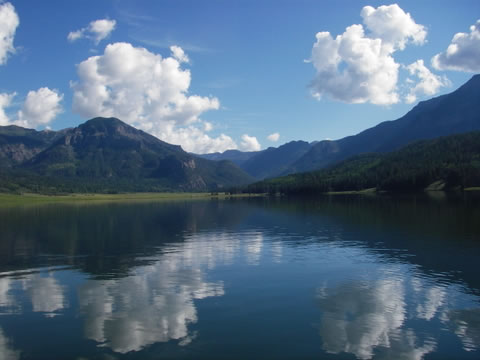 Colorado – a beautiful place to visit, just happens to be very far away.
Crowded – 3 people fishing several miles of a small stream or 10 people fishing the same hole on a tailwater
D.
Driving – something one must endure to get to the beautiful places we fish.
Dry fly fishing - something fly fishers long to do, but happens way too infrequently in our part of the world.
E.
Energy – something we go on vacation to find more of, yet often exhaust ourselves in the search.
F.
Fishing - the pursuit of trying to fool a fish into biting what you've presented t
o it as food. Also an excuse to go see pretty places both local and distant to home.
Florida - another southern state famous for hurricanes, its own variety of largemouth bass, and a branch of the "Happiest Place on Earth." The current temp
orary location of another friend.
Fly shop - a place stocked with equipment and material to outfit a fishing trip and new ones must be visited as part of any fishing trip. Also a place where any advice about local spots must be taken with a grain of salt.
Friends – something that we can never have too many of. Someone who will assure you that the adventure will turn out ok.
Frustration - cousin to aggravation often caused by any number of factors, both related and unrelated to fishing. On the water, it can be the result of missing strikes from a large or the one fish that finally wanted to oblige.
G.
Good Food - something that can be an adventure to get on a road trip, unless staying with friends.
GPS – a tech toy that enables the male of the species to not have to stop and ask directions. Please note that these devices can route you in odd ways – often making a short drive a much longer one – do not admit to this.
Guide - someone who shows us where and how to fish a strange body of water, some guides are paid, but some of the best are friends who live
near those locations.
H.
Home - the place we always return to but sometimes need to get away from.
I.
Illinois - historical home of Abraham Lincoln, and current home to the creator of the Matt's Bug and his family.
Internet - the massive network of computers that contain information on many subjects, places to shop, as well as methods to communicate with others.
J.

Just a little farther – something that's either told to you, while hiking unfamiliar territory or something you tell yourself to encourage a little more driving down the highway.
K.
Kickboat - a term used for small pontoon-like craft often propelled by kicking with flippers. A wonderful thing to have to float a river or lake, to get to those "impossible to get to spots."
L.
Long Drive – anywhere requiring more than ___ hours in a car. Highly variable depending on recent trips.
Luck – something that's fleeting at best.
M.
Map – those hard to fold pieces of paper with cartographic information printed on them. Very useful for showing friends where you've been or where you want to go (unless you're in the car with access to a GPS)
Memories – something to cherish for a lifetime.
Midges - those tiny flies that are often the only thing a trout wants, representations thereof are often too small to thread on to a leader without the use of magnification.
Motel - those temporary places we use as a base of operations when far away from home. Some are nice, some are scary.
N.
Navajo Lake – a lake to fish when you tire of the crowds at the San Juan tailwater – full of smallmouth bass – at least in the summer.
New Mexico -- Texas' western neighbor having beautiful scenery, great food, and many places to fish.
O.
Oh ------------ ! A positive exclamation used to describe an explosive take of a popper. It's often said in unison with others nearby.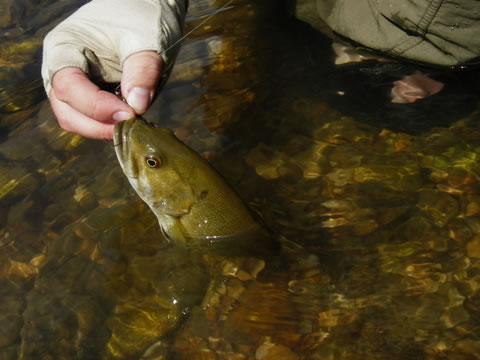 Oklahoma – a state often overlooked for fishing just to the north of Texas.
P.
Photos – something to take to help share your memories with friends and family
Unfortunately, film or digital never quite gives justice to those images stored in the mind.
Q.
Quiet – state of noiselessness that we crave but can find that too much of it isn't a good thing either.
R.
Recovery – the process needed to heal/rest after an adventure or a vacation.
S.
San Juan River – a popular destination in both Colorado and New Mexico.
Sleep - the state of rest with eyes closed, something that is often overlooked on vacation, and should never be done while driving.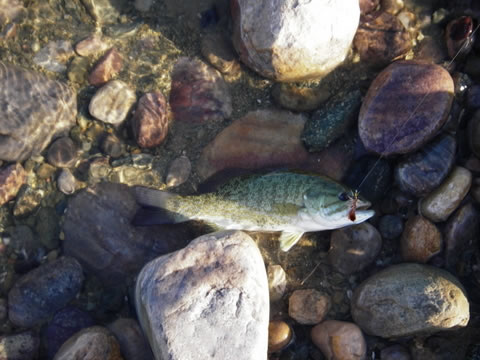 Smallmouth Bass – one of the best gamefish anywhere, any time – especially in trout country.
Sunfish - what southerners commonly refer to as "perch." Smallish fish that are fun to catch on the fly.
T.
Texas - a very large state to drive across, with varied terrain, as well as having many places to fish virtually unknown outside its borders. Also the state that likes to remind everyone of its greatness -- as in "Everything's bigger in Texas."
Trout – species of fish we don't get to fish for that often without a long, adventurous drive.
U.
Unbelievable – the statement of a factual story wherein you went fishing and caught a lot of fish or a lunker. It's often necessary to have multiple witnesses to remove the "un."
V.
Vacation – a peaceful time away from the office and/or home used to recharge and refresh yourself. This time is often accompanied by great exertion, often as a result of an adventure.
W.
Writer's block – a condition that occurs when putting pen to paper and not being able to write anything that passes the "it deserves to see the light of day" test.
X.
X-rays - something you might need if an adventure goes awry.
Y.
Yonder - a southern term used to describe some place that is nearby, often used in giving directions.

Z.
Zone (in the) - the state of having everything go right on a fishing trip. A rare occurrence, remembered far longer than those days that had massive amounts of frustration.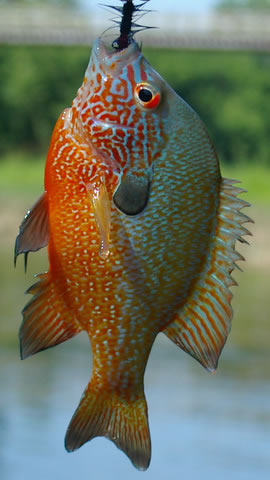 Note: Michael Brown is currently the webmaster for CTFF. He lives in Pflugerville, TX and enjoys discovering what's "Around the next Bend."