Fly Fishing Around the Next Bend
by Michael Brown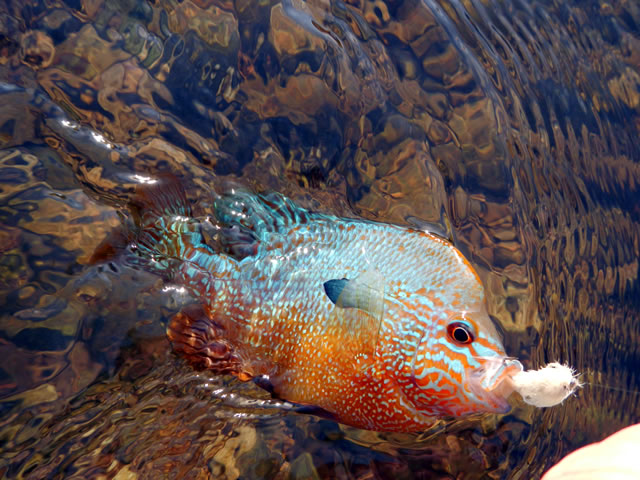 Here in central Texas we're fortunate to live in a climate that allows us to fish locally year round. Sure we have the extremes in weather from being chilled while fishing for trout in the winter to experiencing summer's heat while on our favorite waters. We could argue that there's more than enough places to fish in the hill country that could keep us occupied indefinitely. We tend to ignore that logic and seek out new and different places to fish, both near and far. Perhaps this condition exists as a result of technology, and the ease that information is shared with us via friends, television shows, websites, and publications, among other things. We do not deny that this condition exists and will seek additional ways to plan our travels. Hopefully, the following tips will assist you in this pursuit.
Determine the type of trip
Determine if it will be a fishing trip or travel with the possibility of fishing. Some of us are diehard fisherman and enjoy being out fishing until we're too tired to fish and quickly lose track of time, while others have family members who like to spend time with them and may fish for a defined period of time if at all. If we know the type of trip we're going to be on, everyone is able to plan accordingly and be happy (and your fishing time can be maximized).
Figure out where to go
"Where should we go?" The answer depends on the type of trip, the type of fishing desired, and the time of year.
Rummage through your collection of fishing literature
re-watch those fishing shows you have on the DVR, as well as the fishing DVDs that really made an impression in your memory.
Okay, now you have a list of 20 or so places you want to fish. If it's a fishing trip, consider your budget... now immediately reduce the number of destinations to those you can afford. If it's the other kind of trip, determine the locations offer additional things to do. Again take into consideration your budget. Now that a very short list is in hand, begin your in-depth research.
Research the short list
Send away for both the state and local travel guides for all locations on your list. (Often the state tourism office will include an official state highway map)
Get online and research the fishing, and lodging options. (Read the reviews of lodging and restaurants -- do so on multiple sites Yelp is a great resource to find the places that the locals eat)
Call the fly shops and strike up a pleasant conversation. Explain what you want to do. You can tell a lot about an area by the way a fly shop will treat you in a pleasant conversation. Some of us have discovered that more-often-than-not the fly shops know the good places to eat in their towns. It doesn't hurt to ask them about guided trips, or even what airport to fly into. Your success will vary depending on the shop.
Seek out the areas' fly fishing message boards and thoroughly read them -- you can learn a lot about an area as a result. Register on the site if you want to ask a question. Don't expect everyone to divulge their special spots, or even offer advice in general. Sometimes you will get a private message with additional information and possibly a contact number. Soon you will find your list narrowed down to hopefully a couple of destinations.
Do you have fly fishing friends or acquaintances that live near the locations? If so, get in touch with them.
Logistics and travel costs
Next step is to figure out travel costs, which remaining location offers the most bang for the buck?
If you're flying, explore the various ways of getting to your destination.
Is there a local/regional airport that costs marginally more than flying into one that requires substantial ground travel after landing?
Research multiple travel sites to get an idea about airline fares, don't hesitate to have several browsers open and even someone on another computer looking simultaneously -- see if the airline site offers the cheapest fare for the same itinerary. Sometimes bundling airfare and rental car will save you a few dollars, sometimes it will be more expensive than separate transactions. If you're a member of a warehouse store, check its travel site for both airfare and car rental specials.
Repeat the process for your accommodations. Hopefully, you've narrowed down your options to a couple places and rooms are available for your travel dates. If you have a question about the location, call them.
Specific research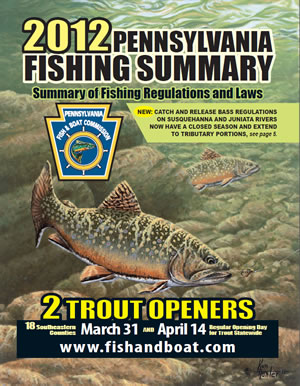 Once have your travel arrangements in place learn more about the destination.
Even if you've previously traveled to the location, it's a good idea to get a local map, or buy the Delorme gazetteer for the state you will be visiting, or explore the area on an online map service such as Google Maps or Mapquest. -- Become familiar with the area as GPS maps can be out-of-date or route you on a needlessly longer way.
Call the area's fly shop(s) or sporting goods store and see if there are local fishing maps, or guidebooks available for purchase that they would recommend. If so, get them. It doesn't hurt to ask what patterns will be productive and in what sizes, and possibly order some before you get there.
Pre-purchase fishing licenses, if necessary. It might be easier to buy your fishing license online from the state's regulatory agency, rather than buying it after you arrive (not all fly shops are license agents, and sometimes license agents are hard to find. Please note that every state's drivers licenses do not scan in every state's license machines and it might take a bit of time for a clerk to enter all the necessary information).

Know whether or not there is a license display requirement for the state and prepare accordingly.
While you're on the regulatory agency's website read the fishing regulations and determine whether or not any special regulations are in effect for the waters you might fish.
If you're hiring a guide, check to see if the license is included in the fee.
Time management strategies
If on a trip with the possibility of fishing the task of knowing where to go and what to use becomes all the more important, as there will be less time to explore and fish. The somewhat objectionable term "time management" comes into play. If you travel to an area where the sunrise is at 5:00 a.m. and breakfast isn't being served until 8:00 a.m. or so the odds are you have a little bit of time to go fishing while your travel partner is resting, exercising, or even joins you on the water. This found time allows both fishing time and the ability to do the other touristy things in the usually less productive fishing times of the day -- enjoy spending time with your loved ones and seeing "civilization."
Now that we have the morning fishing time covered, we'll cover maximizing our evening fishing time. In the summer, a lot of us don't like to eat late in the evening and prefer a mid afternoon dinnertime. If you're done eating by 5 or 5:30 p.m. it's possible to get to fish the so-called "golden hour," unless other plans have been made. In the winter, there's more negotiating that needs to take place before additional fishing can take place. We will not begin to undertake an exploration into the "art of negotiation."
If you're on a fishing trip, remember, there are only so many hours in the day to fish, and yes the hours can continue after dark, so plan accordingly
If you have other suggestions or comments, please discuss them in the CTFF user forums.
What are you waiting for? Start dreaming, researching and otherwise planning. Don't forget to have fun.
Note: Michael Brown lives in Round Rock, Texas with his wife Stephanie and looks forward to more travel opportunities.