Meetings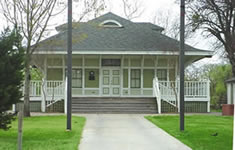 The Central Texas Flyfishers meets monthly on the second Tuesday at 7:00 p.m., in the Old Fish Hatchery Building in City Park in San Marcos, on the banks of the San Marcos River. This is the historic building behind the San Marcos Chamber of Commerce Offices at 202 North C. M. Allen Parkway. This building is adjacent to the foot bridge across the river. (Map of location)
At our meetings, we plan activities, share fish stories, tie flies, have speakers, and enjoy each other's company. The months with longer daylight hours, allow members to work on casting skills, try their skills on the willing perch at dusk and beyond (small poppers provide for a lot of fun). In January the club holds an annual banquet.
2013 Meeting Place Update
Due to a fire at the Old Fish Hatchery Building, CTFF will be meeting at either the San Marcos Rec. Hall in San Marcos City Park (next to the Lion's Club inner tube rental location) or at the Dunbar Park Community Center. Please check the message boards for specific information for each month's meeting location,
Our meetings are open to the public. If you're thinking about joining us, come to a meeting or two and meet us.
Meeting Schedule:
*Meetings are subject to change due to severe weather, and changes in meeting facility availability.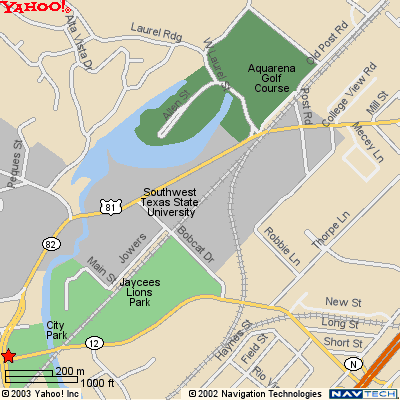 Click on map for directions (Yahoo Maps)